LG brought its A-game to MWC 2016. The LG G5 is a proper head-turner with its always-on display and modular add-on concept. The handset is also big in the camera department, bringing two separate shooters with different fields of view, allowing for zooming action and some cool effects.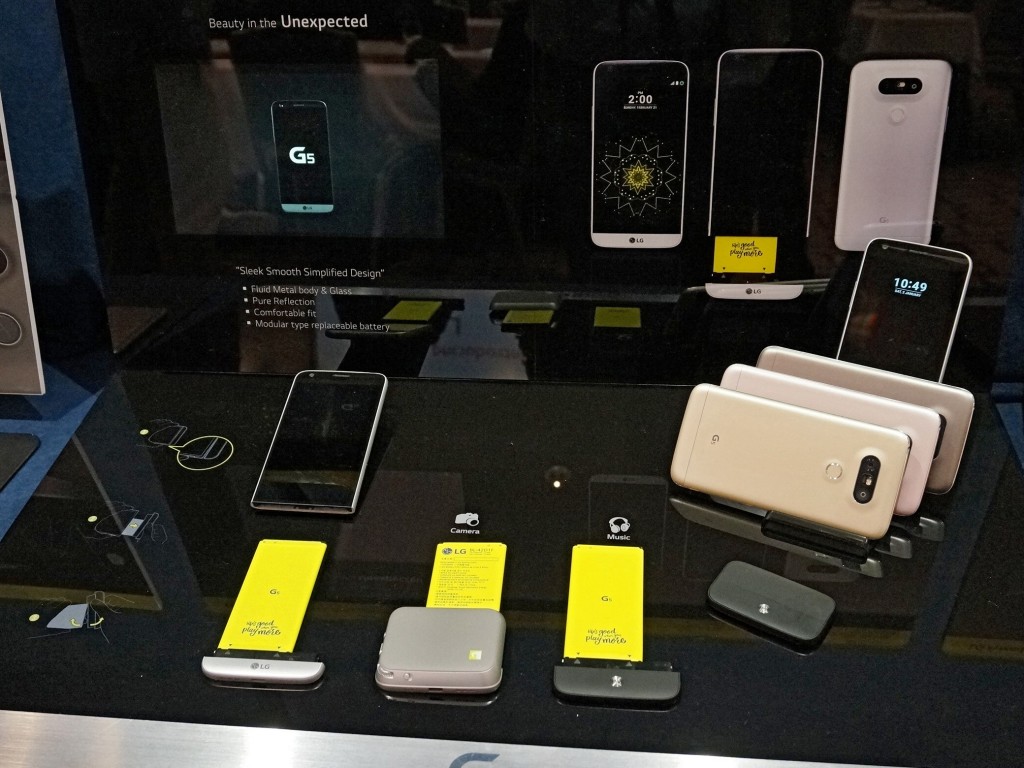 And while the G5 is definitely worth plenty of attention of its own, LG believes it's the ecosystem of accessories that will give it the edge over its competitors. The LG 360 VR headset is pretty much self-explanatory in its purpose and so is the LG 360 Cam, while the LG Rolling Bot spices things up with a quirky design and unorthodox functionality.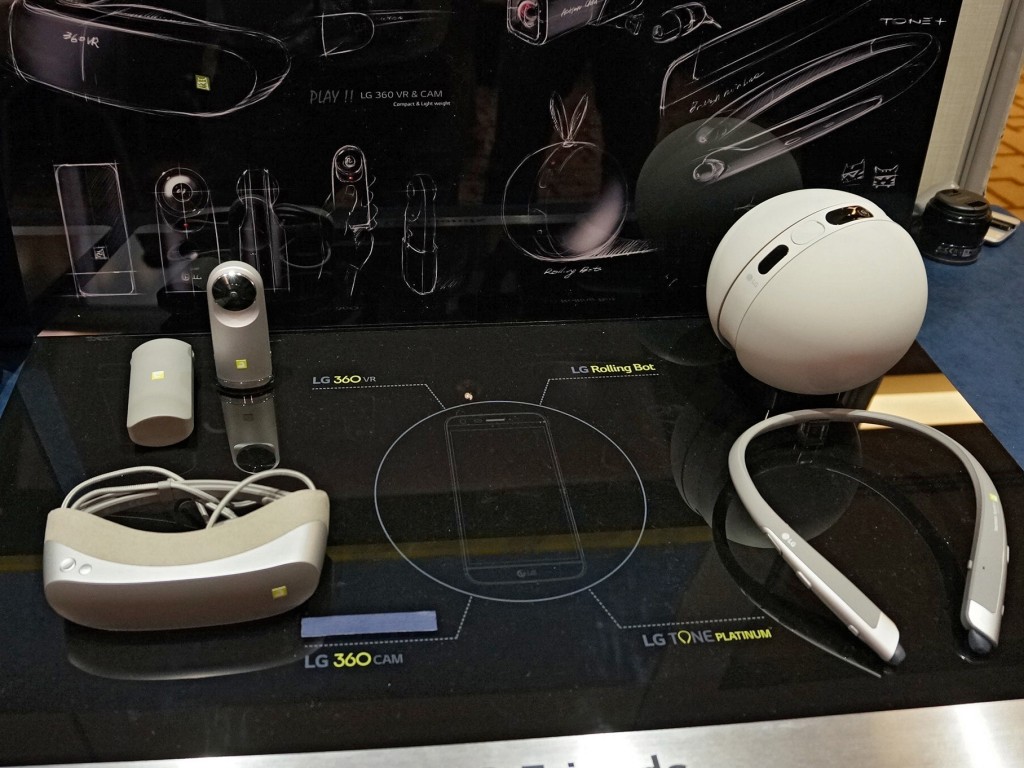 Follow along as we take a closer look at the entire LG palette at MWC 2016.
Design and controls
The eagerly-anticipated LG flagship offer is officially here and most of the rumors turned out true. First things first – the phone now has a metal body and side-mounted volume keys – a decisive departure from the "G" series legacy.
The reason for this is simple – with the back now carrying two cameras, keeping the previous key arrangement would have made the whole thing too busy and likely not very attractive. That's why the only proper control left on the back plate is the round fingerprint reader that still doubles as a power key.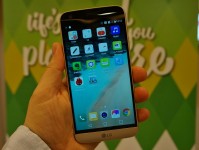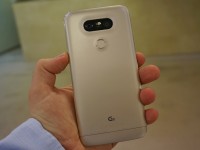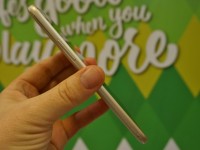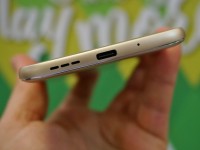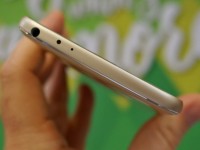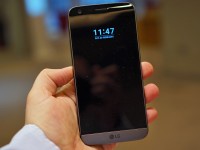 LG G5 body
The body itself is very clean. The shapes are nicely rounded and LG even added a curve on top of the front panel to make the whole package even more attractive. The top houses the 3.5 mm jack and the bottom has the USB Type-C connector, a microphone and a speaker grille on the left. Upon closer inspection of the bottom bit one of the G5 major oddities becomes instantly apparent. The chin below the screen slides by pressing a key to its side to reveal the user-removable battery.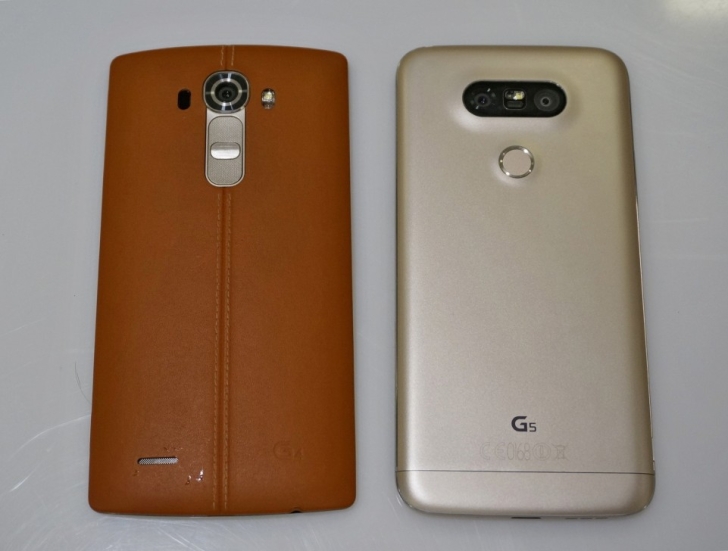 There's more to that design however – you can actually plug in different accessories here, including a full on camera grip.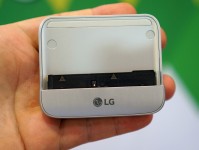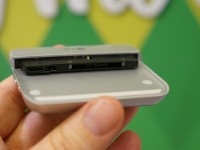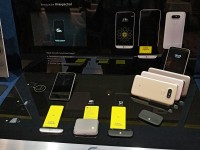 LG G5 Magic Slot
The mechanism seems sturdy enough to hold the battery in place and probably won't detach on its own. And the clever mechanism instead of a removable back means the body of the G5 has gotten slimmer than the one on the G4, even with the increased battery capacity.
The G4 had a rounded back with thickness ranging from 6.3 – 9.8 mm, while the new one sits at 7.5-8mm. It is also worth noting that the usual antenna strips are gone, thanks to what LG calls micro dizing. The truth is there are some different-color metal edges on the back but those go around the back side rather than through it. And while it does looks prettier than plastic inlays there's a small downside to that – you can feel them with your fingers depending on how you hold the phone, taking away a bit from the nice smooth feeling.
Another important break from the "G" family roots, definitely worth noting is the absence of an App drawer. It is still Android with Sens UI on top, but LG has decided to skip the traditional Android set-up, which is also sure not to turn off many fans. Interestingly enough, a menu is still available in Easy mode.
Hardware
Moving on to the guts of the G5, we find a few other novelties. Right off the bat, we have LG's new Always on display feature. The concept is simple – have a way to display the time and notifications without wasting too much power. Not using an AMOLED panel that can only turn on individual pixels LG came up with a rather unorthodox solution.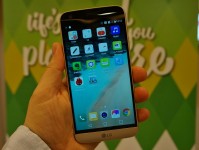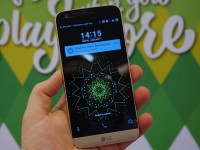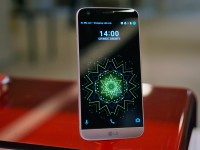 LG G5 display
Apparently, the main 5.3-inch display has a second controller included, that only has power over a limited number of pixels on the screen. They are intended to stay lit up with a date and time, as well as notifications. You can also swap the clock for a lot less useful signature if that is your desire.
Of course, the whole thing is intended to be power efficient and LG claims that the small secondary screen mode eats through 0.8% of battery per hour. A study conducted by the company discovered that people take out their phones and wake them up to check the time over 150 times a day so it might even balance out.
As for the main display, it is pretty bright, so sunlight legibility shouldn't be a problem and viewing angles were rather impressive. Its contrast also seemed great although the conditions weren't the best to judge that.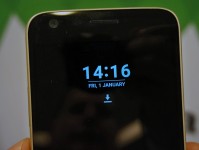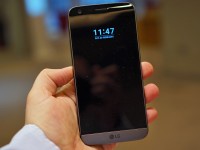 LG G5 secondary display
Moving on to the battery, the G5 is equipped with a 2,800mAh pack, down from the 3,000 battery of the G4. The actual power unit has a bright lime finish, along with logos and slogans, which shows some nice attention to detail by LG. The pack actually snaps on to the detachable bottom part of the body, which helps everything stay in place and not rattle around.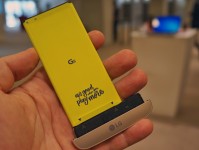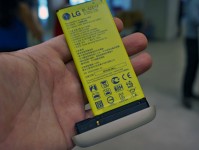 LG G5 battery
The LG G5 is powered by a Qualcomm Snapdragon 820 SoC, just as expected, along with 4GB of RAM and 32GB of storage with an additional microSD card slot. That is going to be the setup of choice for a lot of the 2016 flagships and it should be quite powerful. During our time with the G5, we actually managed to sneak a quick AnTuTu benchmark and got a score of 72681 points. That's slightly lower than the best score we've got so far (Huawei's Kirin 950), but since what we had for testing was a G5 unit running early software the score was actually very impressive.
AnTuTu 5
Higher is better
Sort by Label
Sort by Value
Huawei Mate 8

76785

LG G5 (pre-release)

72681

Samsung Galaxy Note5

69465

Samsung Galaxy S6

69396

LG V10

52713

LG G4

48693
Camera
The camera is shaping up as a major selling point for the LG G5, just like it was for the G4. Rumors checked out here and the new flagship comes with a dual shooter setup on the back. The G5 inherits all the goodies, like Laser Auto Focus, Advanced OIS and the Color Spectrum sensor from its predecessor, but now focuses its improvements on another important area – zooming. The handset is now actually capable of capturing 135-degree Ultra Wide Angle shots in addition to the traditional 75-degree stills.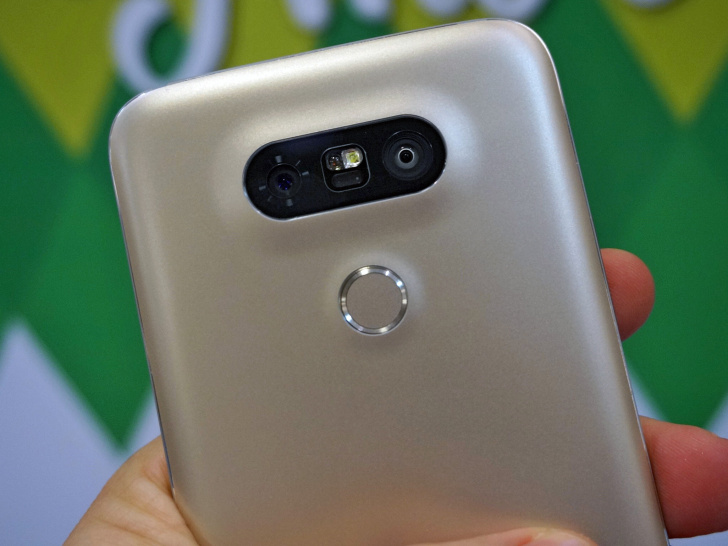 The extra spacial awareness comes courtesy of an additional 8MP shooter on the back. It sits alongside the 16MP F/1.8 camera – identical to the one on the LG G3 back. On the software side, the phone is not only smart enough to quickly let you choose between shooters and how much you want inside the frame but can also leverage on the two cameras to produce various shot effects.
In our brief time with the LG G5 we managed to take a couple of snaps with both of its cameras.
Below you can see a sample taken with each camera. The preliminary results are promising even though the venue was rather poorly lit.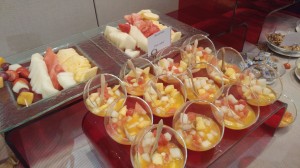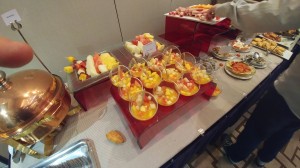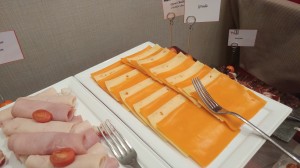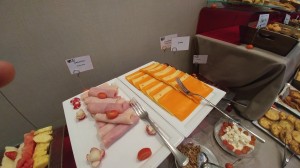 LG G5 75-degree • 135-degree
Since, on paper, the LG G5 uses pretty much the same camera as the G4 we wanted to see how the two compared. Below you can find the newcomer on the left and the older smartphone on the right. On the surface we can see that the LG G5 renders colors more neutrally while the G4 saturates everything. Unsurprisingly, The level of detail looks equally great on both phones.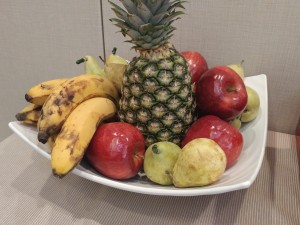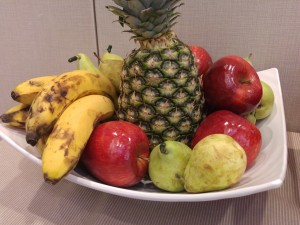 LG G5 • LG G4
We'll be sure to make more detailed comparisons when we get a retail LG G5 to play with but for now, it looks like the phone is at least as good as its predecessor while the second, wide-angle camera is innovative and holds great potential.
Accessories
Now we get to the really "out-of-the-box" stuff. The affectionately removable chin is definitely a bold concept and very much a breath of fresh air in a smartphone race too obsessed with specs. So, LG's decision to include an expansion slot of sorts into its flagship will definitely make for an eye-catchy commercial campaign, but we do have out fair share of doubts concerning actual usability.
LG has made it clear, that its ultimate goal is to get as many third-party companies as possible interested in creating accessories, but to kick things off, two modules are ready by the company itself.
First up is the LG Cam plus. The bulky contraption offers a nifty handle and balance point for improved hand-held photography, as well as convenient hardware buttons for shutter release (two stage), zoom dial and flash toggle. It also has an additional battery on board (1,200 mAh, bringing the total capacity to 4,000mAh).
This all sounds fine and we could actually see the contraption as being somewhat useful to some, but the only problem is that its build isn't the best. The faux leather covering the grip part feels too hard to be any sort of premium and the dial has no feedback, which makes it rather hard to use. It's also not a particularly pretty thing to attach to your phone, but that was to be expected when talking an actual photography grip.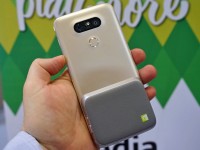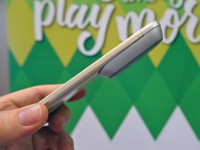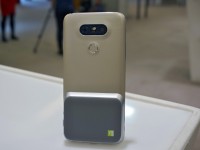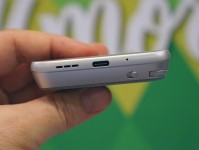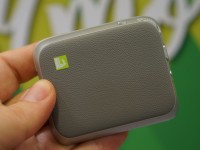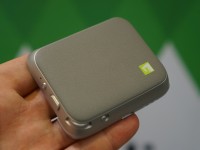 LG Cam plus
The other Magic Slot accessory available at the show is a Portable Hi-Fi DAC, courtesy of Bang & Olufsen. It is a 32-bit DAC, over the 24-bit default one inside the phone. We guess the added quality will be appreciated by some audiophiles or perhaps find use in a party environment, but there are some aesthetic concerns.
It almost seems like LG forgot to inform B&O of the materials and color pallet of the G5, as the final Hi-Fi Plus module stands out in a rather unattractive way when connected – all black and with no traces of the shiny rims of the device or its materials and finish.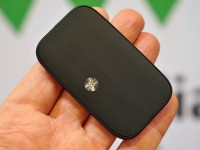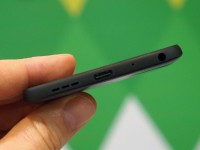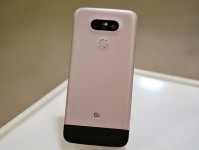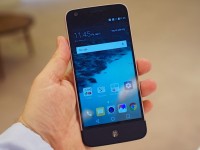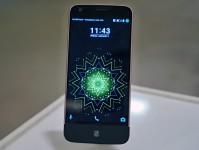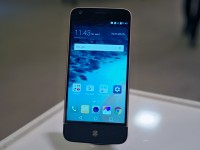 LG G5 DAC
Hopefully some more useful concepts will come along soon.
Overall the LG G5 is a rather solid smartphone that should help LG solidify its position as a premium manufacturer. While the marketing focuses very hard on pushing its flashy side tricks, which might or might not end up very useful, it's quite clear that underneath those sits an excellent device with a great screen, blazing-fast performance and a powerful camera. We'll just leave it at that, at least until we get our hands on the G5 for an in-depth review at some point in the future. Considering its market release is expected for some time early in April, that shouldn't be too long now.
LG 360 VR
Alongside the G5, LG also revealed a bunch of gadgets, which it dubbed friends of the G5. The first of those is a new VR headset called 360 VR. It is quite compact and very portable, and it doesn't require an attached handset to use its screen. you still need to plug your phone, mind you, so it powers the headset.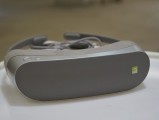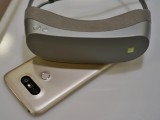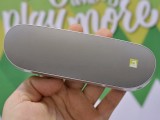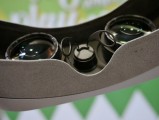 LG 360 VR
The 360 VR has a setup of dual 1.88″ displays, each of 960 x 720 pixels. The 360 VR is compatible with Google's Cardboard app and YouTube 360 multimedia content.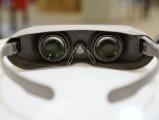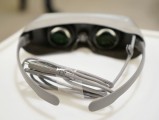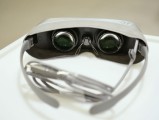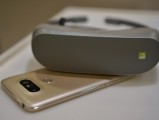 LG 360 VR
We tried the 360 VR and it's indeed small and lightweight, but its metal bracket fitting the nose is uncomfortable and may render the headset unusable for some. Hopefully LG will fix this in the final design.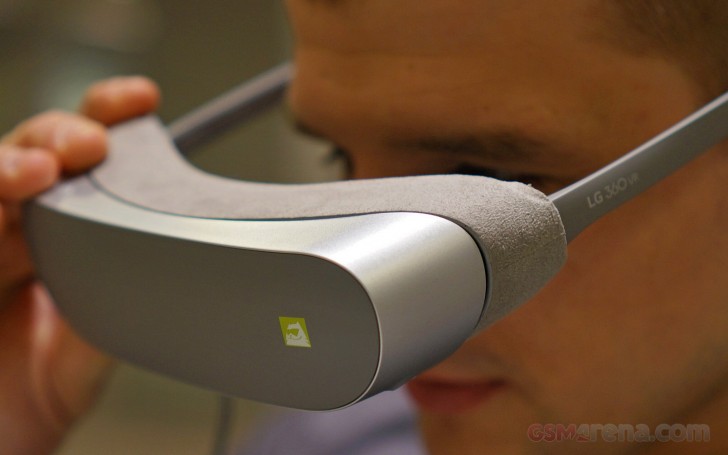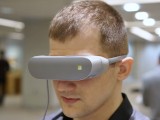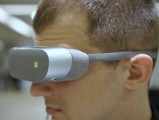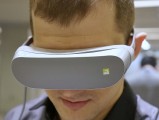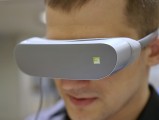 LG 360 VR
The two displays are far from spectacular, but we suspect LG is keeping the price low here, rather than searching for the highest quality, so it may indeed bring more people to the VR realm.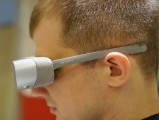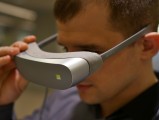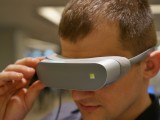 LG 360 VR
LG 360 CAM
The spherical LG 360 CAM is your 360 VR companion. If you want to create and share YouTube 360 videos, that's the thing you'll need. It's a tiny device with dual 13MP sensors, each with super-wide (200-degree) fisheye lens.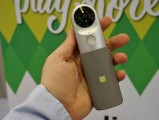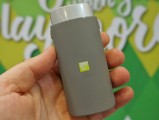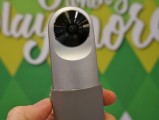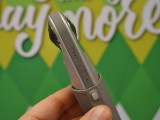 LG 360 CAM
The 360 CAM supports up to 2K video, and the content can be viewed on any Cardboard and YouTube 360 compatible device. It has a 1,200mAh battery for up to 70 minutes of video recording. It supports Bluetooth and Wi-Fi pairing with the smartphone. Finally, this small cam weighs just 72 grams.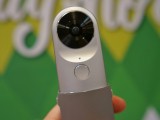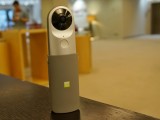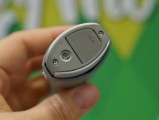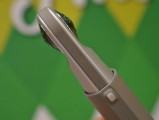 LG 360 CAM
The LG 360 camera can also capture and upload multimedia content to Google Street View.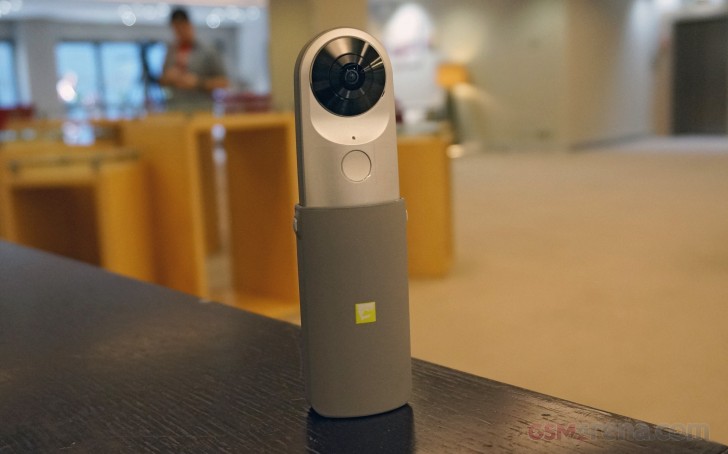 We are eager to learn the 360 CAM price and put this thing to the test.
LG Rolling Bot
We have to admit this little fella caught our attention. It's 20cm in diameter round robot, with an integrated 8MP camera (it can move up and down in 15-degrees), loudspeaker, a microphone, infra-red sensor, a couple of LEDs, and of course, the ability to move around your house all by itself.
The Rolling Bot can fully monitor your house and live stream everything that's happening real-time, with sound. There is a microSD card slot to record video and pictures, if you like.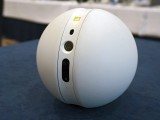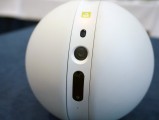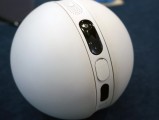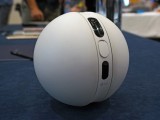 The Rolling Bot
Then it can control all of your appliances – TVs, sound systems, air conditioners, the lot. If something can be controlled via a remote, then the LG Rolling Bot should be able to operate it whether you are home or not.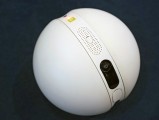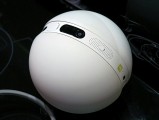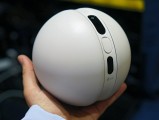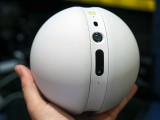 LG Rolling Bot
Finally, this Rolling Bot, thanks to its camera, speaker, and mic, can help you interact with your pets even when you are at work. We thought it would have been nice if the Bot also featured a hologram projector, but we guess that's too much to ask right now.
LG Tone Platinum
LG Tone Platinum are new wireless headphones LG will be selling this spring. It is tuned by Harman Karmon "Platinum" sound grade and delivers 24-bit Hi-Fi audio through a Qualcomm aptX audio codec.
There is a dual setup of microphones for noise cancellation and voice commands.